Our Philosophy
For "Sugar on the Floor," singing is defined by joy and community. The songs we learn are not something we own, but something we gratefully borrow from the singers who came before & lovingly pass on to those who come after us. For us, this is tradition in the best sense of the word. We believe that songs connect us to the world and to all that is common in human experience. In lifting our voices in harmony, we reach across lines of age, race, politics, & religion, take hands…and sing.
We have been inspired by the amazing teachers we've had…Sara Grey, Aubrey Atwater, & Elwood Donnelly….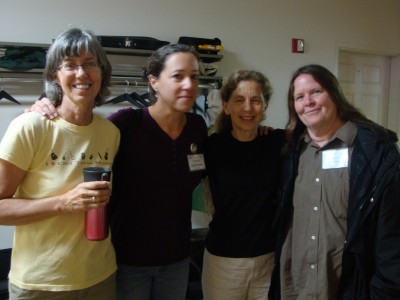 as well as by the spirit of Jean Ritchie and so many other traditional singers.  We sing to them and to all those who would celebrate life in song. One Voice…singing in harmony.